Phil Buchy & At Home w/ Roby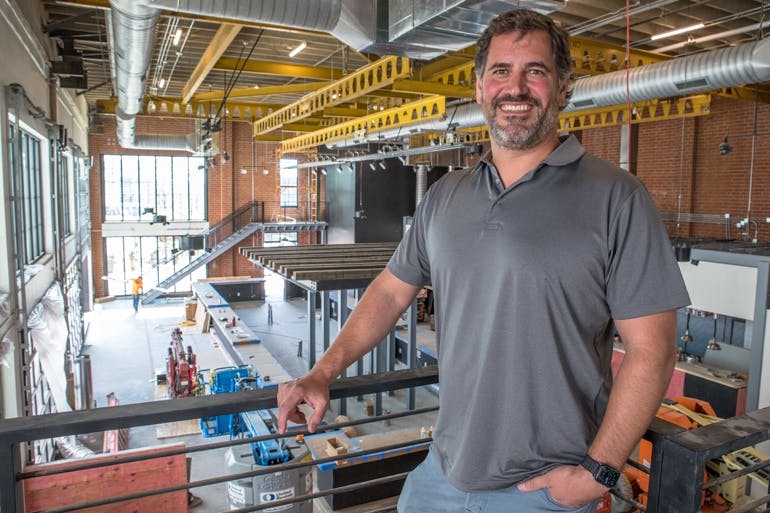 Before Phil Buchy opened Legion Brewing's first Plaza Midwood location in 2015, he was home brewing and obsessing about beer since the mid-90s. But he first fell in love with beer when he went out to Colorado and went to the Airforce Academy. He's even built a few breweries and helped open a few, as a consultant before opening up his own.

Since opening Legion Brewing's original location, Phil and the team have opened a second taproom in SouthPark, a sister restaurant, Trolley Barn, in South End, and will open the West Morehead taproom this spring, thus continuing to impact our city's ever-growing brewery scene. And moreover, positively affecting the communities of the neighborhoods in which these breweries reside. As Phil would say, our customers come first and the beer is secondary. Legion strives to be a place where people come to gather and come to connect.

Phil was most recently interviewed by At Home With Roby, where he speaks to the inclusivity and campfire hospitality that you see and feel when walking into any Legion Brewing location, including Trolley Barn. He also describes the global inspiration in their cuisine, and shares details on their third location opening on West Morehead St., which will serve as the brewery's main production facility.
If you'd like to hear what Legion Brewing's emblem stands for, want the inside scoop on the soon to be menu at West Morehead, or want to hear about Legion's growth over the years, we encourage you to give this episode a listen. Our advice, don't listen to it on an empty stomach.