Penguin Pils Braised Bacon Brussels Sprout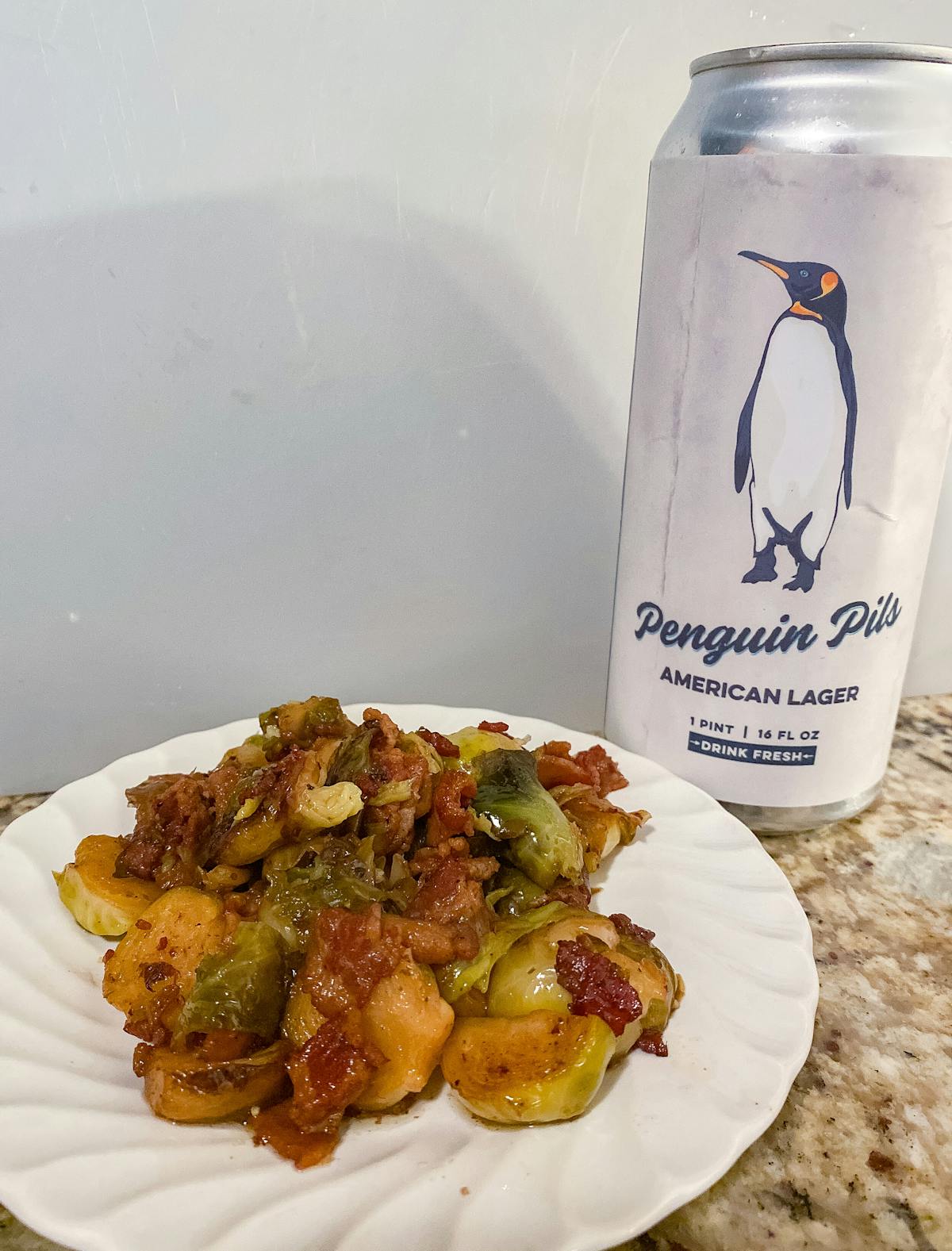 This tasty dish is quick, easy and will soon become the go-to side pairing perfectly with any meal. The caramelized lager paired with bacon and brussels makes for a new-aged twist on this healthy side.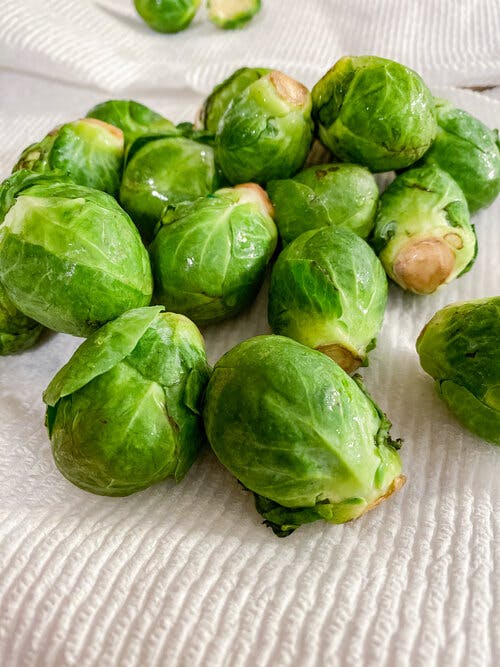 Yield: Serves 4
Prep Time: 5 minutes
Cook Time: 20 minutes
Total Time: 25 minutes
Ingredients
2 lbs Brussels sprouts

6 strips thick cut bacon, chopped

1/2 tsp salt

1/4 tsp pepper

12 oz. of Legion Brewing Penguin Pils Lager

OPTIONAL - 1 shallot, peeled and sliced
Instructions:
1) Rinse, pat dry and cut ends off of brussels sprouts, removing loose and excess leaves. Cut the sprouts in half.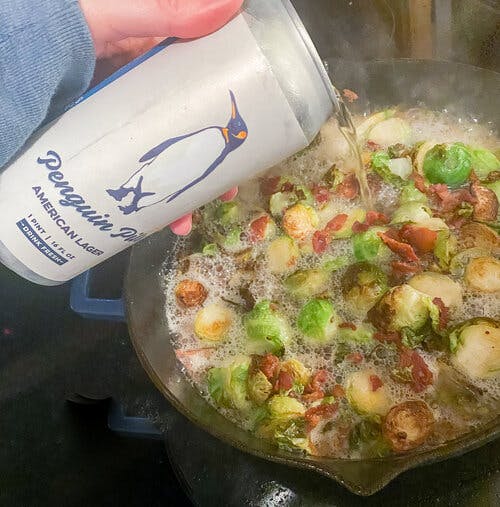 2) Place a large skillet over medium heat. Add the chopped bacon and sauté until crisp.
OPTIONAL: Add the sliced shallot after bacon is fully cooked. Sauté another 2-3 minutes.
3) Add in brussels sprouts. Continue to stir the sprouts for 4-5 minutes until sides begin to sear.
4) Slowly pour 12oz of Legion Brewing's Penguin Pils into the skillet. Bring heat down to low. Add salt and pepper. Stir and simmer for 12-15 minutes, until the beer has reduced to a glaze and the sprouts are fully cooked.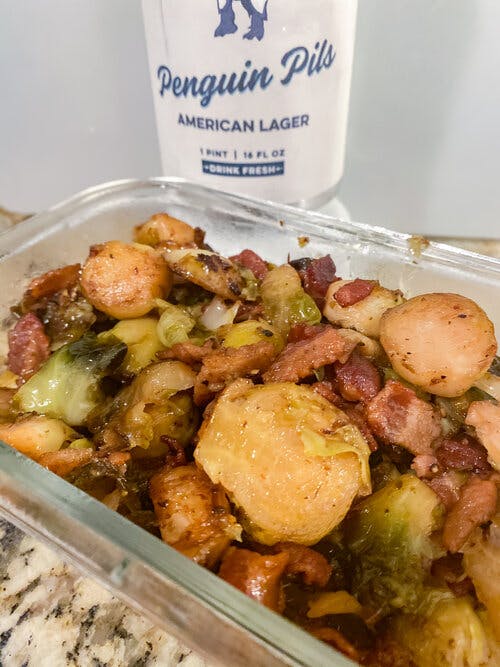 About Penguin Pils American Lager: A very pale, highly-carbonated, light-bodied, well-attenuated lager with a very neutral flavor profile and low bitterness. Served very cold, it can be a very refreshing and thirst-quenching drink.
The health of the Catawba River is vital to our brewing process since it produces the main source of drinking water for the Charlotte Area. That's why Legion Brewing is supporting December Month of Giving and donating $0.95 of every pint of Penguin Pils sold to Catawba Riverkeeper Foundation to help keep our beer clean! Follow us on social media @legionbrewing, or visit CatawbaRiverkeeper.org for more info.