Next Chapter Snick"brew"doodles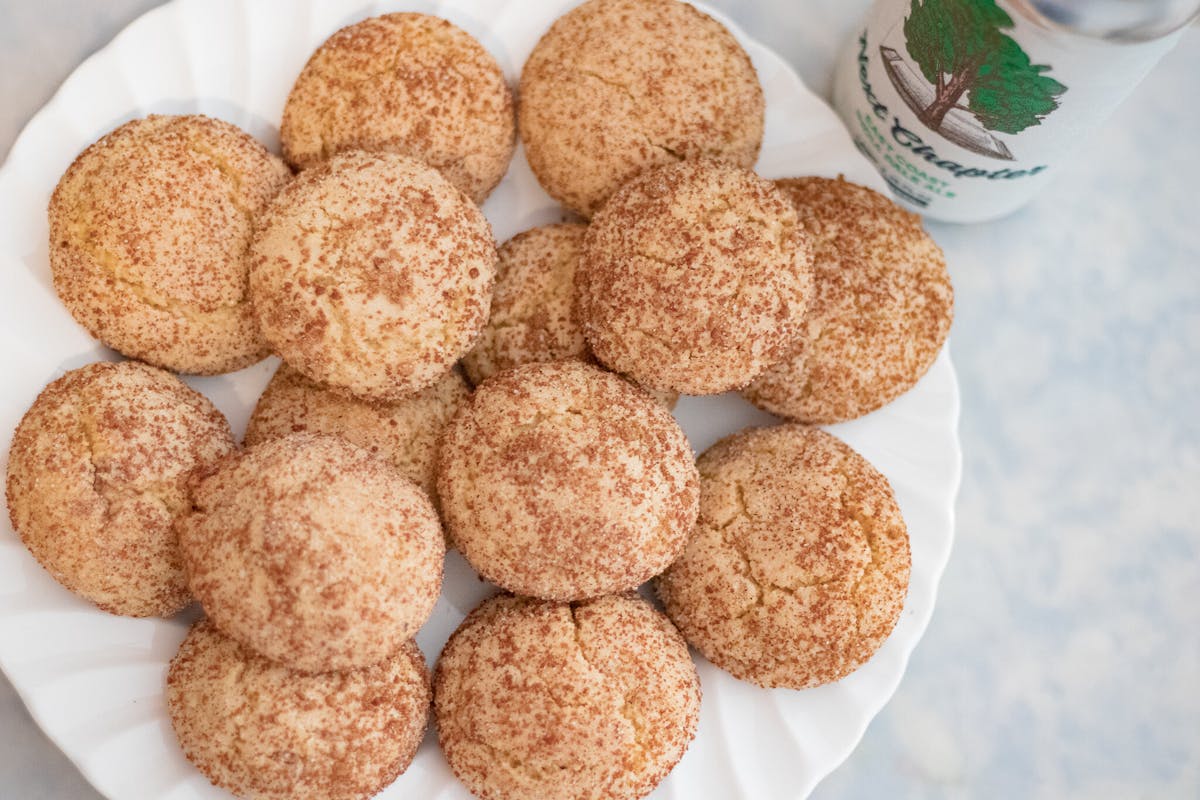 This popular cinnamon-sugar soft and chewy sugar cookie is made with Legion Brewing's Next Chapter East Coast IPA. This traditional treat is perfect to share with friends or family for the holidays!
Yield: Serves 16
Prep Time: 10 minutes
Cook Time: 16-18 minutes
Total Time: 26-28 minutes
INGREDIENTS
For the cookies:
1 cup unsalted, softened butter

3/4 cup granulated white sugar

3/4 cup brown sugar

2 eggs

2 teaspoons vanilla extract

1/4 cup Legion Brewing Next Chapter East Coast IPA

3 1/4 cups all-purpose flour

1 teaspoon cream of tartar

1 teaspoon baking soda

1 teaspoon kosher salt
For the topping:
1/4 cup granulated white sugar

1/4 cup brown sugar

2 tablespoons ground cinnamon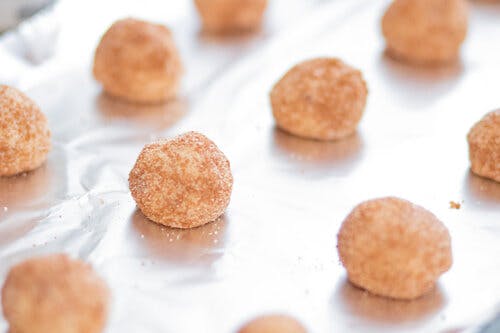 Instructions:
In a large mixing bowl, add the butter and both kinds of sugar. Beat with mixer until well combined

Add the eggs and vanilla, beating with mixer until well combined

Using a wooden spoon, slowly stir in beer

Add the flour, cream of tartar, baking soda, and salt. Stir until combined.

In a separate bowl, mix together your toppings - white sugar, brown sugar & cinnamon

Using a cookie scoop or a big spoon, scoop out dough and roll together in your hands to create a round ball. Roll generously in the cinnamon sugar topping mixture.

Add to a baking sheet covered in parchment paper or aluminum foil, evenly spaced about 2" apart.

Preheat oven to 350°F

Place your baking sheet with cookie dough balls in the freezer while the oven preheats (this will prevent them from spreading)

Once oven is ready, bake cookies for 16-18 minutes or until edges have turned golden brown and the center has set

Allow to cool for 5 minutes and ENJOY!!