Mary - Legion Brewing Plaza Bartender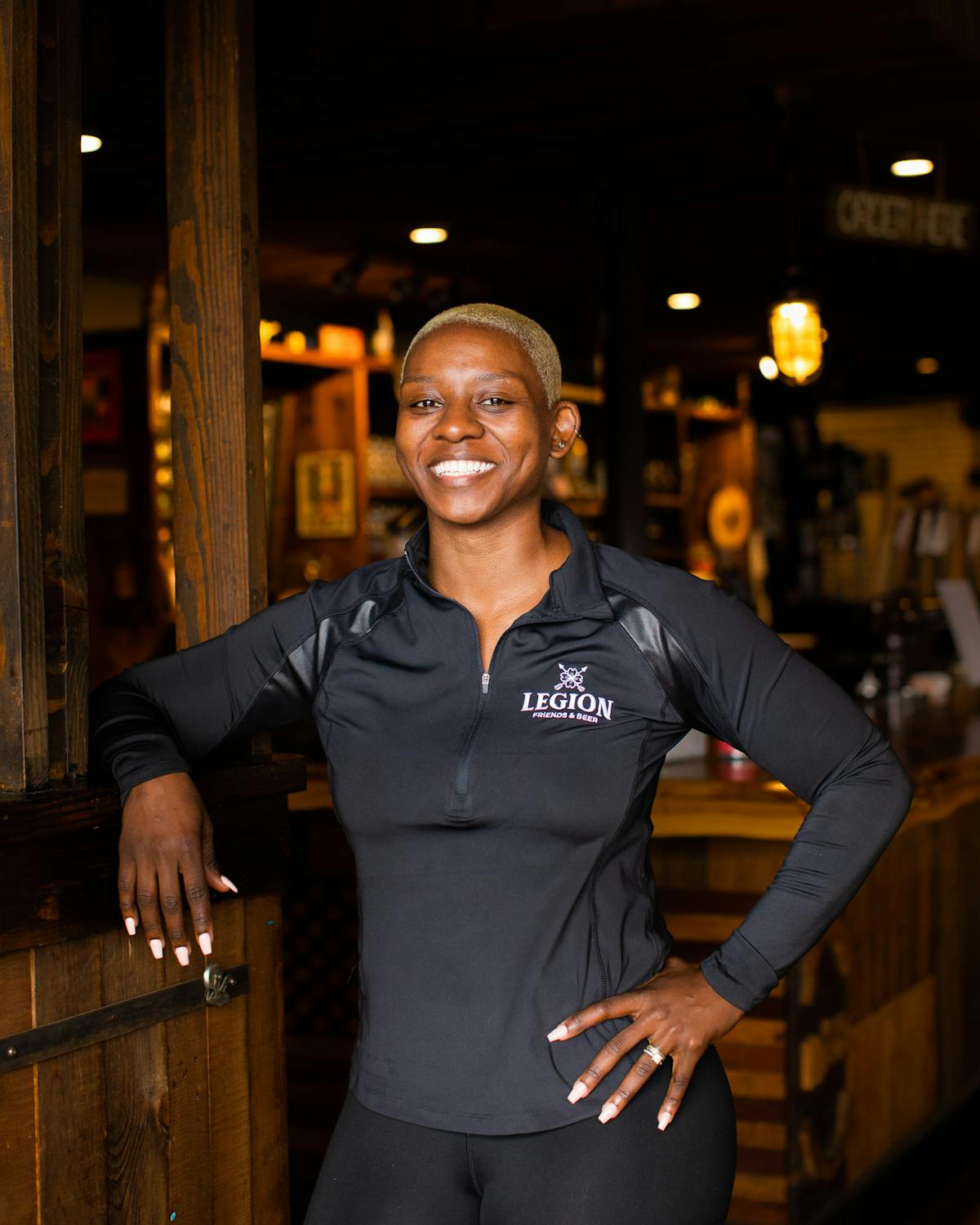 We are fortunate to have the team we do. And just like we care about the people that make up our team, they care about you – our customers. It brings the love full circle.

Mary here is a perfect example of that. To know her is to love her, which is why it feels like she's been part of our team for more than two years. She fits right in.

If you haven't had a chance to meet her yet, here are a few things you might not know about her:
If it were up to her, she'd live in Chile, so we are counting our blessings to have her as part of our family.

We're not sure if she's a good dancer, but her advice - "dance first, think later." She believes that time is fleeting and life is too beautiful not to dance. We couldn't agree more.

She appreciates working for Legion because everyone has a special place here and plays a unique role. She also believes her work family is down-to-earth and eclectic, making the culture inclusive and inviting.

When she's not drinking Sparkle Party with Blackberry Sage syrup, she's enjoying a good sweat at the gym, hiking, long-boarding, puzzles, reading, crafting and watching a good crime documentary
If you have anything in common with Mary, make sure to let her know the next time she's pouring you a beer!