Limited Quantity Legion/CMFC Scarves Available Now to Support Creative Player Foundation
Here at Legion Brewing, fostering community is one of our core values. We have a deep love for the Queen City and all her people, and we strive to do our part in making Charlotte the best it can be.
That's why Legion has proudly partnered with Charlotte Metro FC to help support Creative Player Foundation. The Creative Player Foundation is a local non-profit that provides children in at-risk urban communities access to sport education and enrichment opportunities.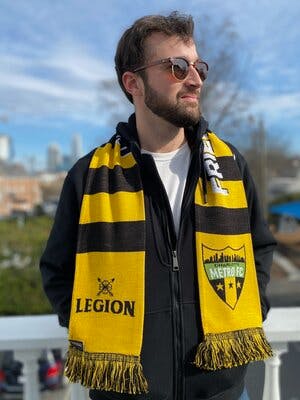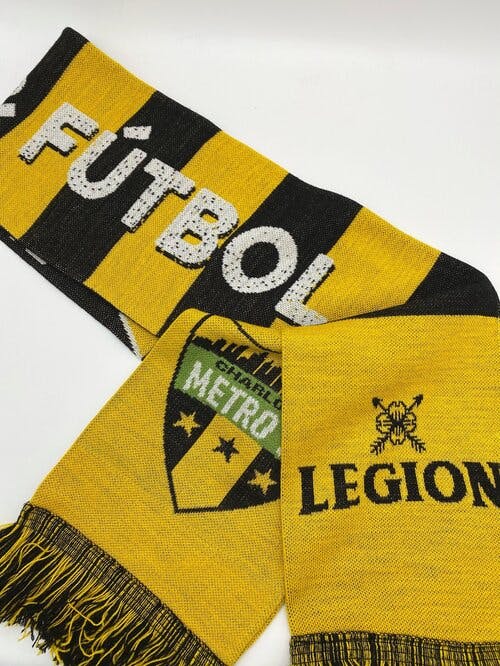 Using the soccer ball as a motivation tool, CPF offers after school and summer programs for underprivileged children in Charlotte providing the following:
Tutoring and soccer instruction for underprivileged children, at no charge.

Homework assistance, which is coordinated with their principals and teachers.

Cultural opportunities such as educational field trips and special guest speakers lead discussions around nutrition, online safety, and life skills.

Focus is on academic enrichment and exercise, with an emphasis on character building and teamwork.

On the field, the program features DMAC Futbol philosophy and training methodology giving the students the chance to work on a healthy lifestyle. After training, the children are provided with healthy snacks to fuel the educational component of our program.

In the classroom, our staff and volunteers provide educational enrichment opportunities with a strong focus on improving reading comprehension.
For a limited time only, custom-made CMFC scarfs will be available for purchase. with all proceeds going directly to CPF. These custom made double-sided Ruffneck knit scarves are in limited quantity and will only be available while supplies last, so be sure to grab yours today!
Scarfs are available for purchase for $30 and can be found at Legion Brewing SouthPark or Charlotte Metro FC office located on Wilkinson Blvd.
For more information about Charlotte Metro FC, please visit charlottemetrofc.com. To learn more about Creative Player Foundation, please visit www.creativeplayerfoundation.org