Legion South Park Showcases Reclaimed Wood from Carolina Urban Lumber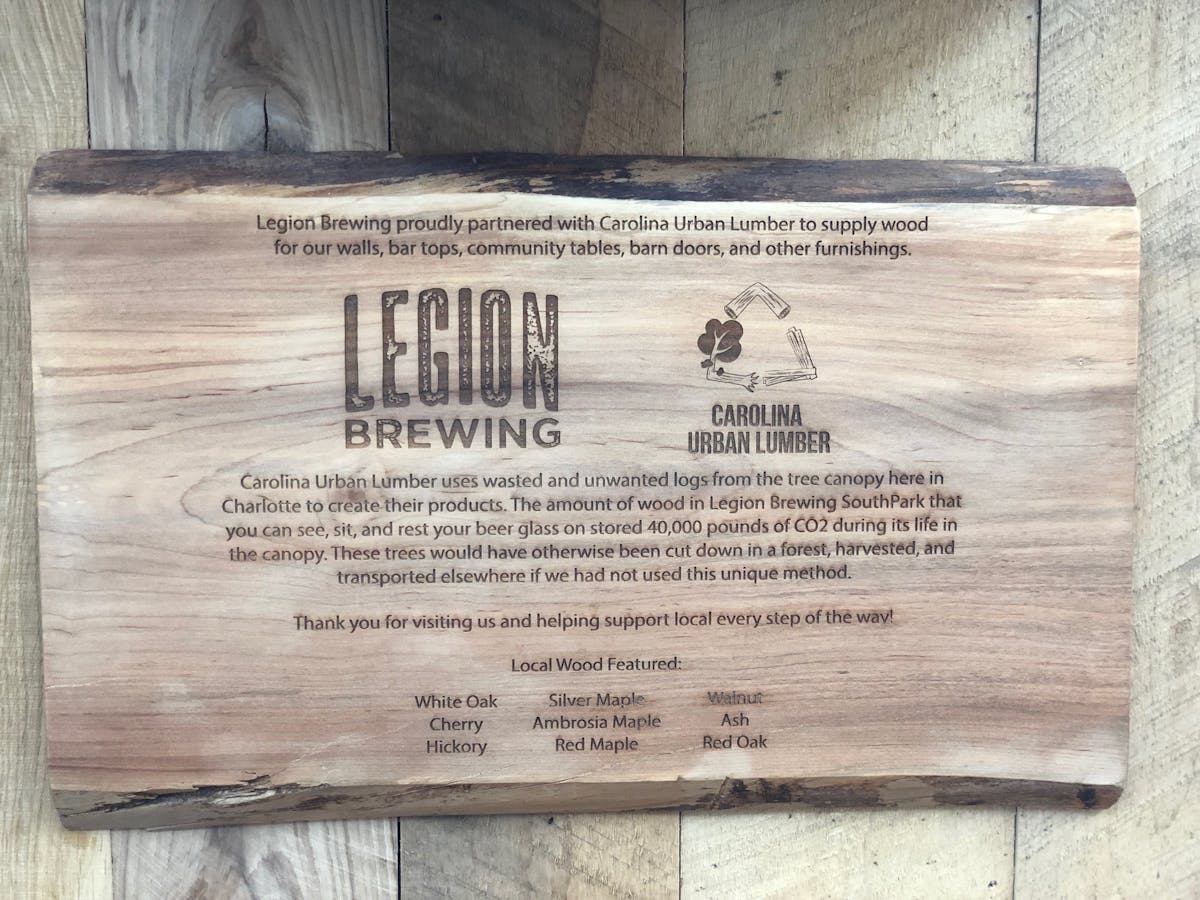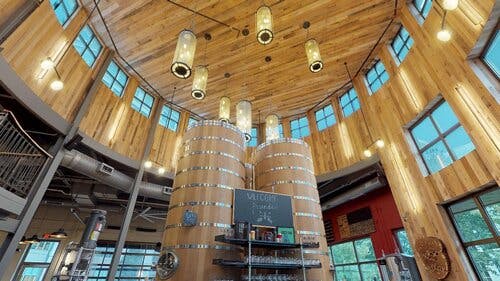 Legion Brewing proudly partnered with Carolina Urban Lumber to supply wood for our walls, bar tops, community tables, barn doors and other furnishings. Carolina Urban Lumber uses wasted and unwanted logs from the tree canopy here in Charlotte to create their products. The amount of wood in legion Brewing SouthPark that you can see, sit, and rest your beer glass on stored 40,000 pounds of CO2 during its life in the canopy. These tree would have otherwise been cut down in a forest, harvested, and transported elsewhere if we had not used this unique method.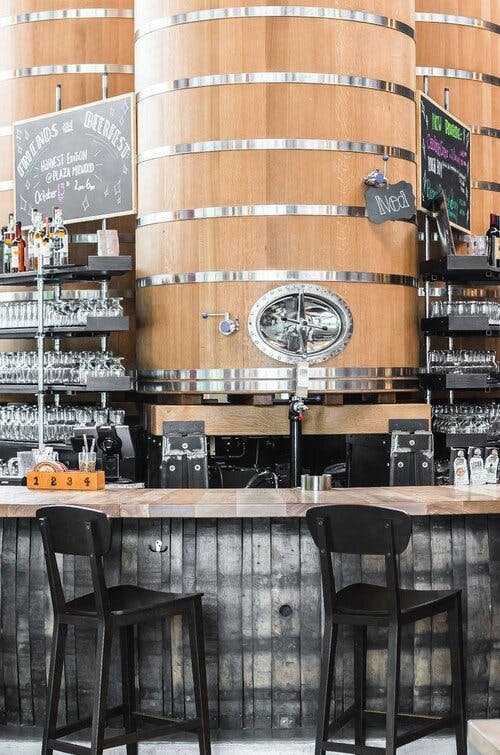 When designing and building its second location in Charlotte's SouthPark neighborhood, Legion Brewing partnered with Carolina Urban Lumber, a local furniture and lumber yard, to supply local reclaimed wood to create interior walls, bar tops, tables and other furnishings. With the goal to keep community at the heart of it all, the lumber used came from within a 5-mile radius of the SouthPark building,
"When we first worked with Legion at the SouthPark location upfit, we used enough wood to capture 40,000 lbs of carbon (3.45 lbs average per urban tree that was headed for the grinder), owner of Carolina Urban Lumber, Damon Barron said. "The way in which we make and drive our material keeps all these trees from biodegradation and letting off Carbon and Methane (created in the process), in turn helping the whole community"
Established in 2015, Carolina Urban Lumber was formed to support conscious conservation efforts recovering and reducing the number of trees that end up in landfills, building custom furniture and woodwork with locally upcycled urban trees. "In a single year we divert or rescue between 1.5-2 million lbs of trees that would have been chipped or ground up for mulch otherwise" says Damon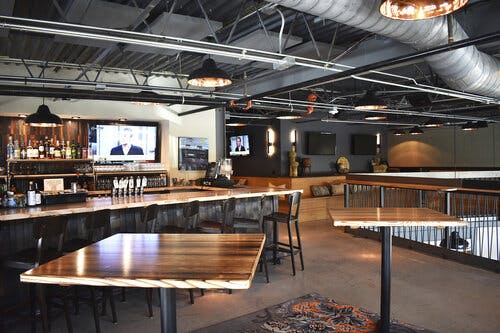 With the mantra of "Making Craftsmanship Great Again", Carolina Urban Lumber prides themselves on their mission to Redefine Urban Forestry and connect more people to the trees around them by making great, fun, cool things from wood and sharing with the local community.
Ensuring that no excess lumber is ever wasted, Carolina Urban Lumber donates remaining wood that isn't able to be used in projects to households that can heat with wood, helping a number of families every year that are unable to afford heat otherwise.
With the name saying it all, Carolina Urban Lumber uses Urban Lumber from Urban Trees, being known to have to lumber and furniture with the smallest eco footprint in the country. Keeping a trackable chain of custody, they are able to show where a tree grew locally and show that 99% of that wood ends up staying in the greater Charlotte area.
In the coming years Damon plan to open two more C.U.L. locations around the Charlotte area with plans to have the largest wood upcycle yard in the country.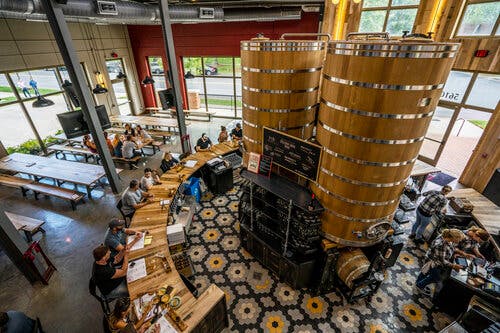 Visit Legion Brewing SouthPark at 5610 Carnegie Blvd, Charlotte, NC
Taproom Hours: Monday - Saturday 11am-10pm and Sunday 10am-9pm
To learn more about Carolina Urban Lumber, please visit them at carolinaurbanlumber.com