Legion Brewing is Daring YOU to take the #BurnNoticeChallenge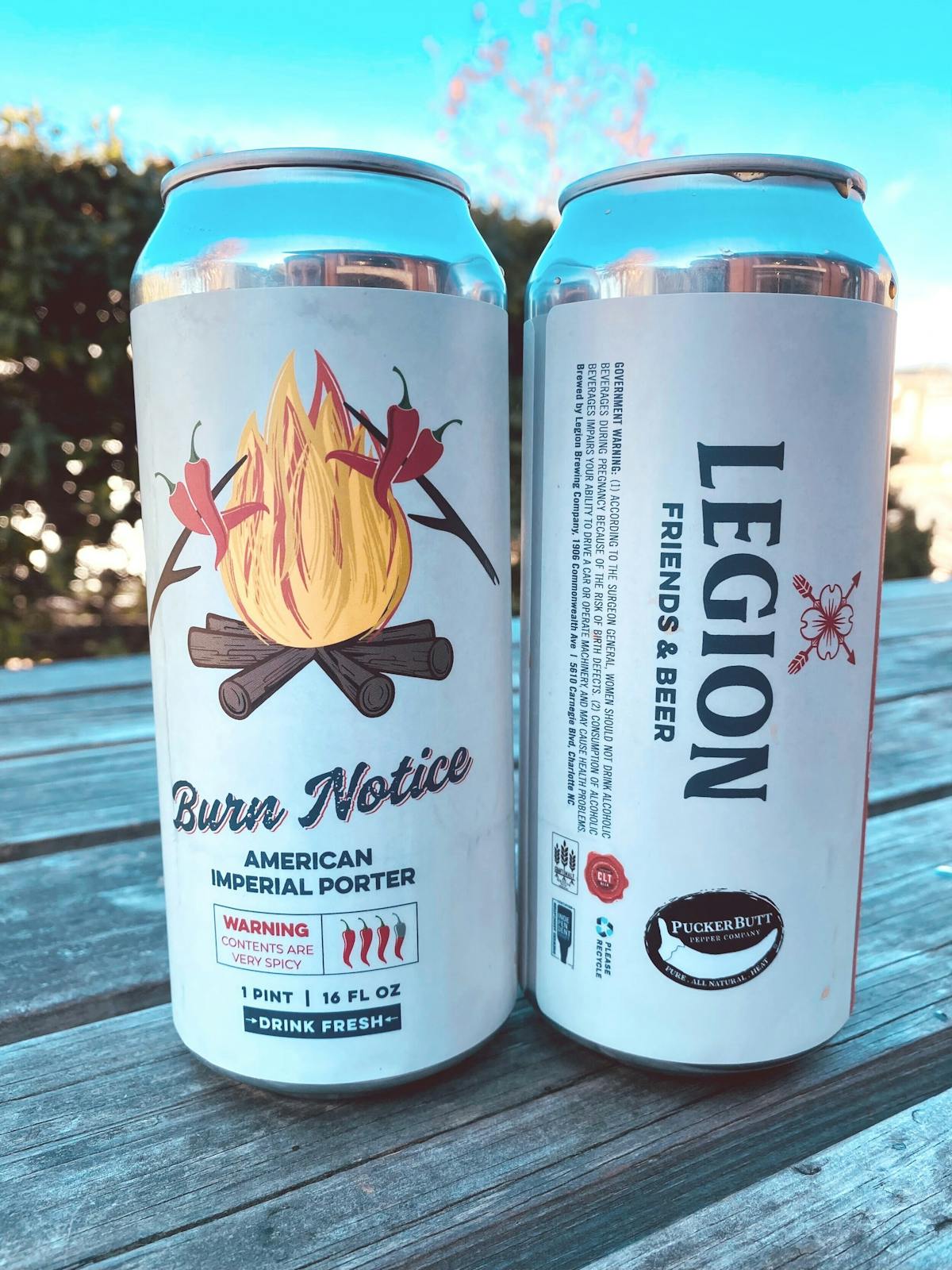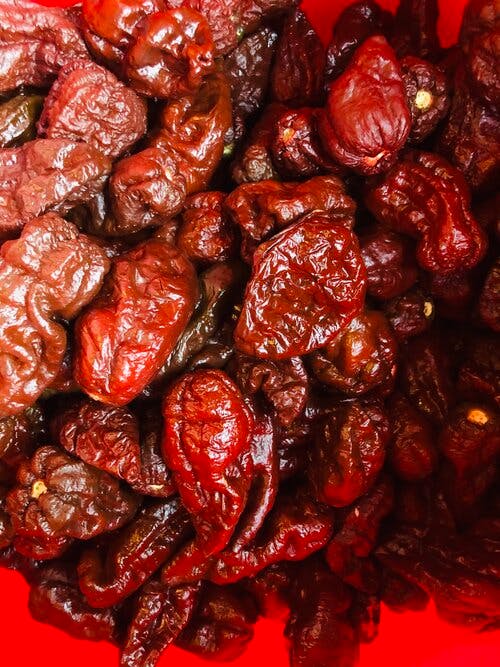 Made with Chocolate Bhutlah Peppers, Legion Brewing's Burn Notice American Imperial Porter is considered one of the hottest beers in the world
CHARLOTTE, N.C. (December 15, 2020) When trying to think of a creative way to celebrate their 5-year anniversary, the team at Legion Brewing really wanted to end 2020 with a bang – then came this explosion. Legion has partnered with PuckerButt Pepper Company to create Burn Notice, putting a fiery spin on their popular sweet potato porter, Spud Muffin.
Coming in at 10.2 ABV, this American Imperial Porter is made with 500 pounds of slow-cooked Gallup Farms sweet potatoes, vanilla beans and Chocolate Bhutlah Peppers. The Chocolate Bhutlah is considered to be one of the hottest peppers in the world, with some claiming it feels even hotter than the famed Carolina Reaper. It is said to top out at 2,000,000 Scoville Heat Units on the official Scoville scale.
Think you can handle the heat? Legion is daring YOU to take the Burn Notice Challenge - film your reaction to your first taste of Burn Notice and post to Instagram using #BurnNoticeChallenge and tagging @legionbrewing. The winner with the best video will be chosen by the Legion Team and will be awarded a special prize. Burn Notice is set to release on Saturday, December 19th coinciding with Legion's 5th Year Anniversary celebration.
For more information, please visit legionbrewing.com or follow along on Instagram at @legionbrewing
About Legion Brewing: Legion Brewing, established in 2015, was born from the foundation that sharing good beer with friends is one of life's great pleasures. Legion is a fixture in Plaza Midwood, SouthPark, and on shelves and taps throughout the Carolinas. Our Juicy Jay IPA is Charlotte's favorite, and our beers have earned awards from the Queen City Brewers Festival all the way to the World Beer Cup. For more information, please visit legionbrewing.com, or connect with Legion Brewing on Facebook or Instagram.