Joshua Denton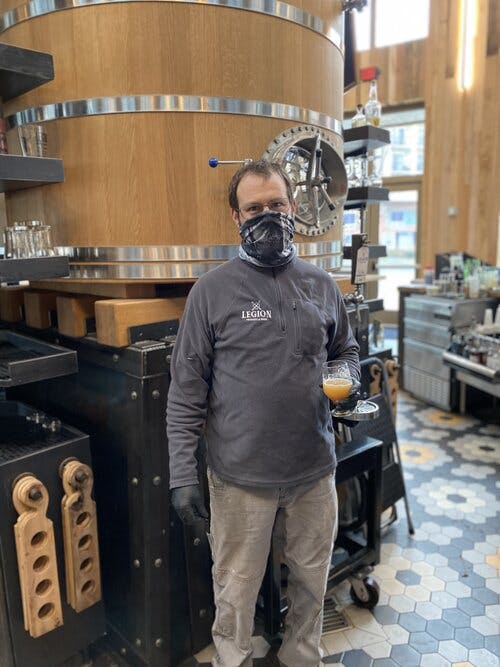 1) Name & position (have you held any other position while working at Legion?)
Joshua Denton -nickname UA (ooh-ah) Maintenance Safety and Packaging Specialist. I started as a driver and then a cellar person.
2) How long have you've been with Legion?
2 ½ years
3) Where did you work before Legion?
Before legion I worked as both a draft technician for the Crafty Beer Guys and in the Huntersville bottle shop of the same name. Although before I did that I ran my own beer tourism company called Brew Your Own Adventures in Sacramento.
4) What is your favorite thing about working for Legion?
Two reasons I enjoy working for Legion is our squad in the brewhouse and getting to use a mixture of technical skills and manual labor.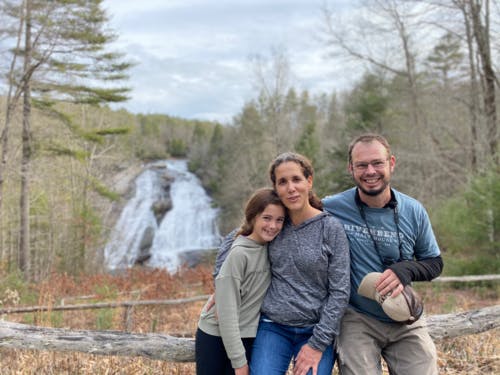 5) What is your favorite Legion beer (current or old)?
My favorite Legion beer is probably Freedom Park. I like a nice APA.
6) What is your favorite food item from Legion?
I enjoy the empanadas at Plaza Midwood and the carne asada tacos at South Park.
7) What are your hobbies and interests in your spare time?
In my spare time, I like to throw some disc golf and play tabletop games. My daughter and I are currently in a dungeon and dragons campaign over zoom with my brother and his kids.
8) Where is your hometown/where did you grow up?
I grew up in Loomis, Ca which is a small suburb of Sacramento (Go Kings). I also lived in Susanville, Chico and Monterey before moving to Indian Trail.
9) Tell me about your family! What do your parents do? Do you have a BFF? Any siblings?
I've been married to my awesome wife since 2006 and our radical daughter will be turning 11 this year.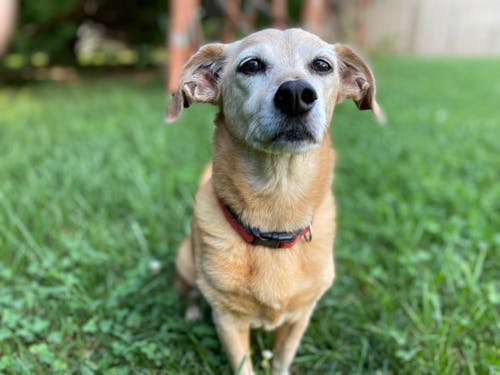 10) Do you have any pets? What are their names?
Our dog is named Symphony and she is a mix of a dachshund and a pomeranian. She is getting old but still has plenty of spirit.
11) What is your favorite thing about the QC?
My favorite thing about Charlotte is the abundance of trees.
12) If you could compare yourself to any dessert, what would you be?
If I was a dessert I would probably be a scoop of ice cream.
13) Do you support any local organizations/causes?
I don't have any specific causes I've been supporting.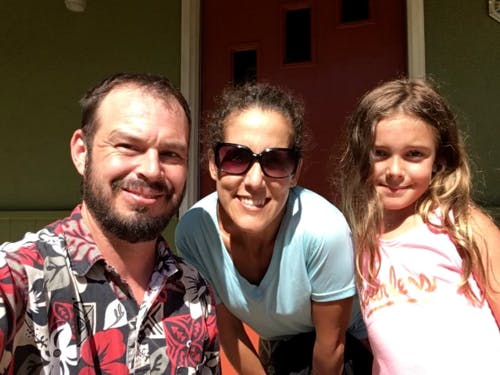 14) If you won the lottery, what would be the first thing you'd buy? What is the craziest thing you'd buy?
The first thing I would buy if I won the lottery is a new car, the craziest thing I would buy is a botanical garden.
15) Say you've been given an elephant. You can't give it away or sell it. What would you do with the elephant?
If I was given an elephant there would be nothing I can do with it, it wouldn't fit in my yard.
16) What makes you smile?
Carolina blue skies on a warm day make me smile.
17) What's your favorite 90s jam?
My favorite '90s jam is Hotwax by Beck.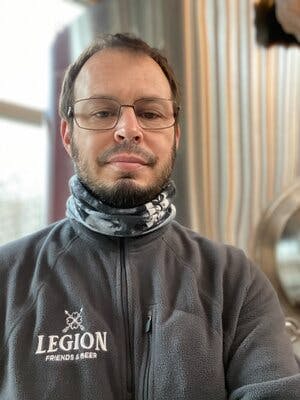 18) What's the last gift you gave to someone?
The last gift I gave someone was a 20 sided die.
19) Tell me a random fact
Interstate 40 is 2,559 miles long.
20) If you could describe yourself as a color, what color would you be?
If I were a color I would be aquamarine.
21) Use three words to describe yourself
Three words that describe me would be industrious, caring and careful.
22) Who do you recommend as our next FOL highlight?
I think Mary would be a good FOL highlight.