Dan - Legion Brewing Plaza Assistant Manager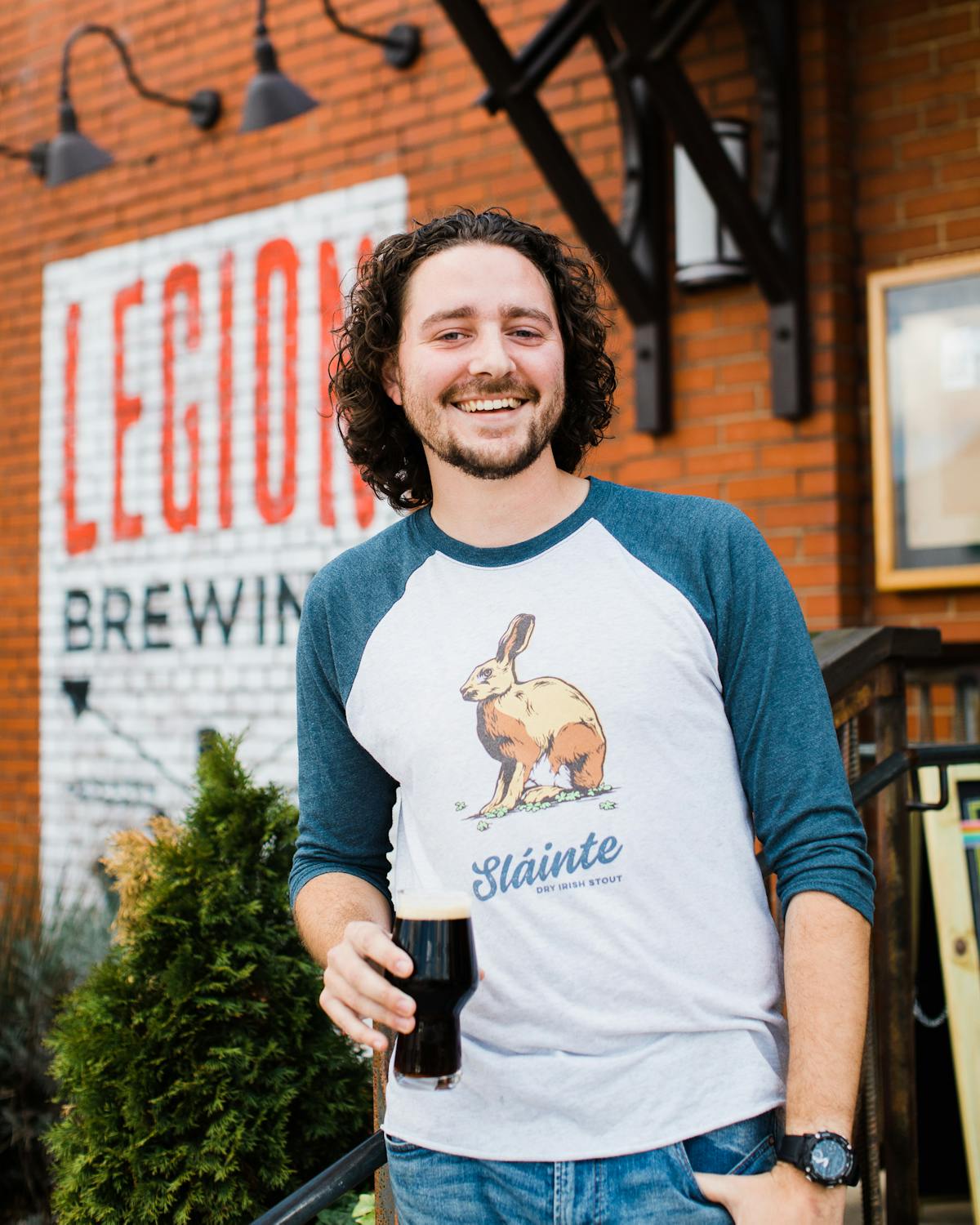 We hope you've had the chance to meet Dan, or BatDan, as some may know him (more on that later). He's been working with Legion for about a year and has been the perfect addition to our Plaza Midwood team. He's always a friendly face to our customers, and makes sure everything is running smoothly. So much so, he recently got promoted to Taproom Manager. He's always all hands on deck, and always makes himself available to the team.

Dan has come to appreciate the camaraderie and the feeling he gets when he walks into the taproom, as he feels it's a safe space for him to be himself. He would describe the people he works with as family, as everyone has each other's backs and respects each other.

Because he's the perfect team player and is a people person, it's a surprise to us that if he could live anywhere, he would live somewhere with a bunch of dogs where he couldn't be found.

When he's not on the clock, he's drinking Penguin Pils because in his book, "it's light, crisp, easy to crush, and perfect for any occasion." He also enjoys hanging out with his dog and Fiancé, kayaking, hiking, and hopping around the Charlotte beer scene. And if he's not doing any of the above, he's dressing up as batman, or as we should call him – BatDan.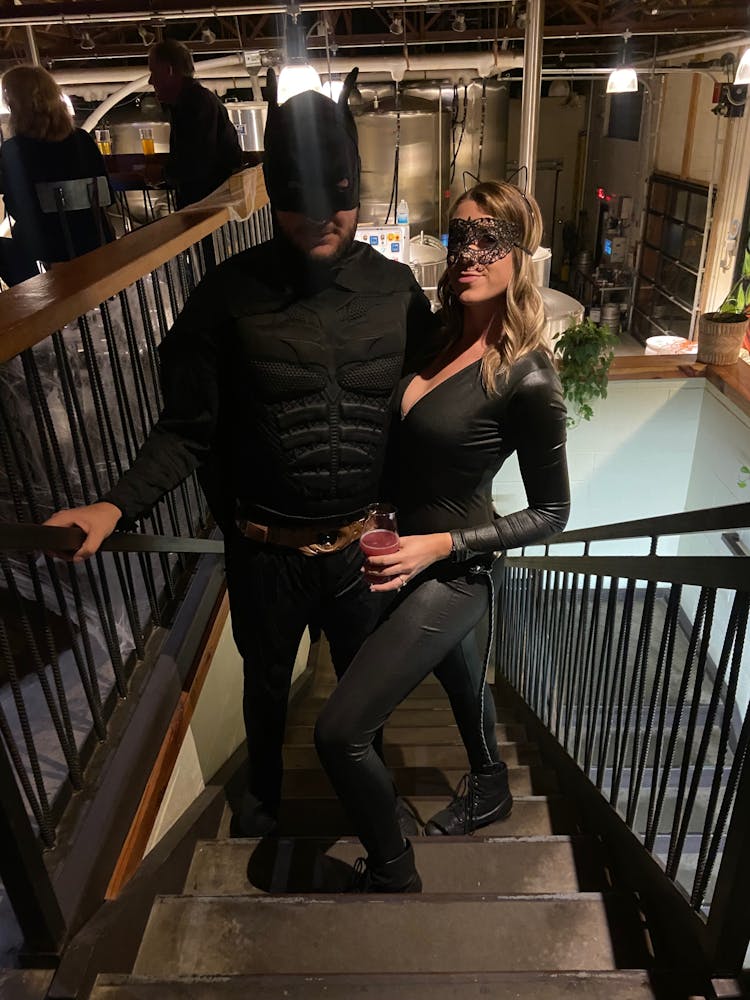 He might not have a batmobile, but he's pretty cool in our book. Especially because he's fluent in American Sign Language and interpreted professionally for 3+ years. Both of his parents and older sister are deaf, which influenced him to learn how to sign.
Instead of leaving you with a batman quote, we'll leave you with Dan's favorite piece of advice – "Live your life according to what makes you happy."