Daisha - Legion Brewing Plaza Chef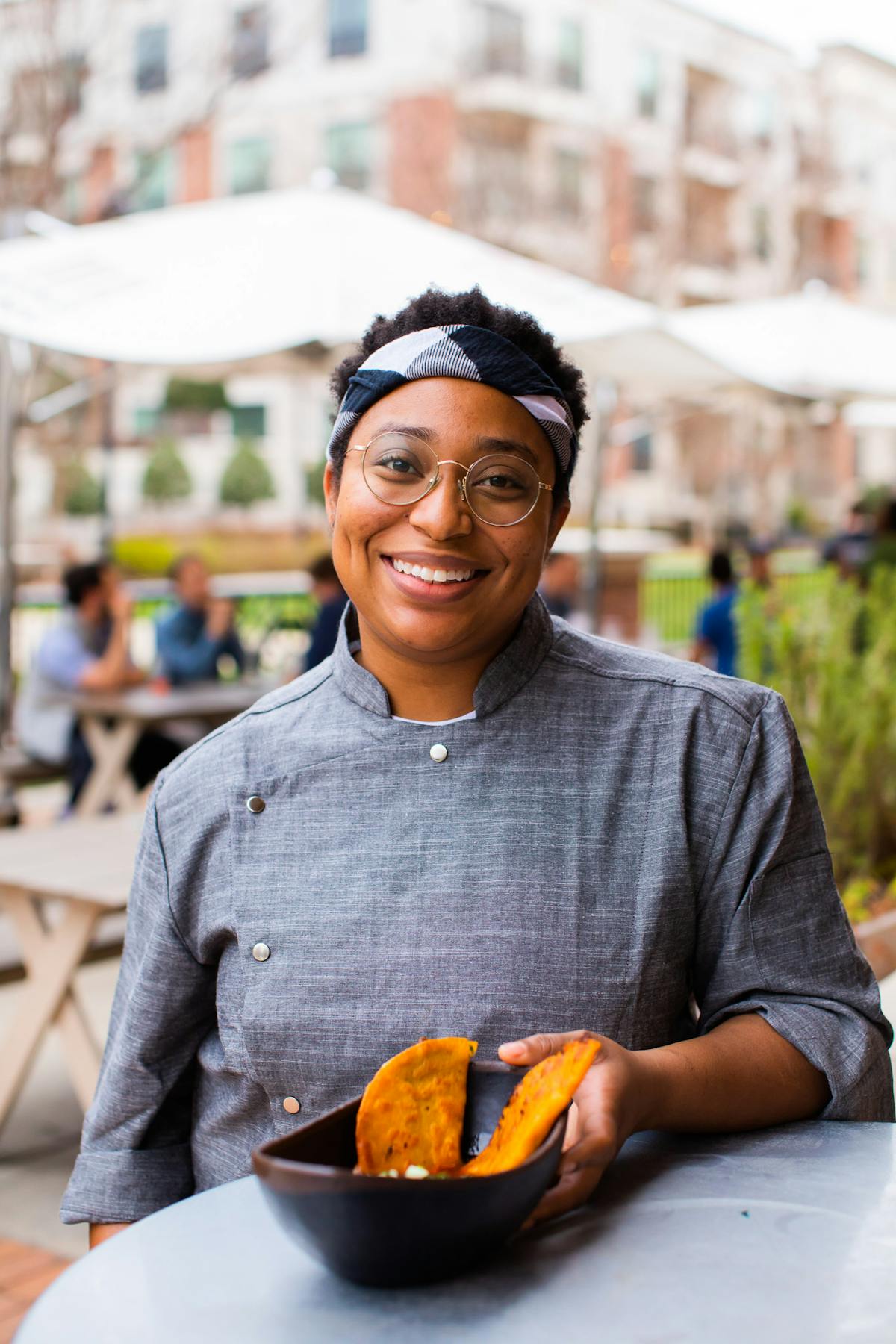 We are so fortunate to have Daisha on our team. She has a warm smile and although we wish we could share it with our customers more often, she is an incredible Chef and asset in our kitchen(s).

She has been working at Legion for almost a year. While she started working for us at our SouthPark location, she's also worked at Trolley Barn (our sister location) and is now at our Plaza Midwood taproom.
Her favorite dish she's crafted so far is Fesenjoon – an Iranian pomegranate and walnut stew. She is very inspired by different ethnic cuisines and although she would like to live in New Zealand for their indigenous culture, the beautiful land and diversity, she's most inspired by South Korean cuisine.

Like her first featured dish that she presented, which was a Vermicelli bowl – a Vietnamese dish with rice noodles, grilled pork and shrimp, pickled carrot, daikon, mint, cilantro, and fish sauce.


You could say that Daisha is eccentric and unique just like her dishes. When she's not in the kitchen, she loves playing the drums, reading comic books, writing short stories, brewing beer, and making cosplay. She is currently building an iron man suit.
Last but not least, Daisha also builds furniture – a woman of many talents!