Cam - Legion Brewing West Morehead General Manager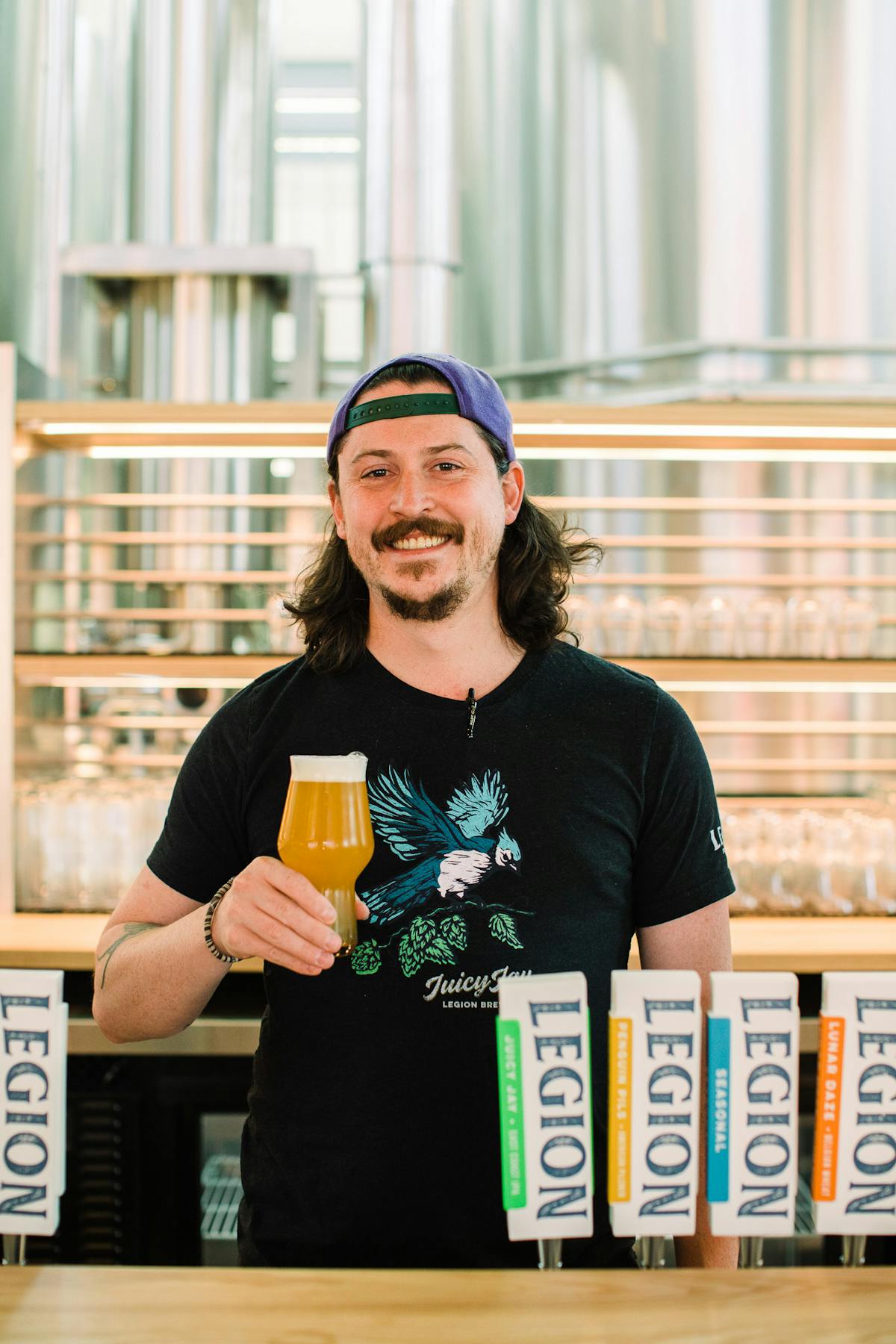 With the opening of our third Legion location here in Charlotte, we knew Cam would be the right one to help us carry over the campfire hospitality we're known for.

Cam started working for us nearly 4 years ago, as a server and bartender on the original team opening of our SouthPark location. After some time, he became an assistant manager at our Plaza location and eventually became the general manager there. After a year in that role, he became a GM at SouthPark, and now he's spearheading the opening of Morehead as a GM.

With his experience at every location and his effort through the pandemic, Cam was nothing less than adaptable. His ability to navigate this time and support his team was very beneficial to Legion.

Because Cam appreciates Legion's company culture – "friends and beer", he's made countless relationships in our taprooms, both personal and professional. We're certain you'll be able to find him at West Morehead when he's off with a Supernova Raspberry Lime in hand.

When he's not working, or hanging out in our taprooms, he can be found in a tank and joggers cooking, reading, playing video games, or watching the latest superhero movie. He is proud of the fact that he cooks like an Italian grandmother, which carries into his work. His favorite thing about Legion is the craftsmanship. He loves being able to serve things that have been created with great care by our Brewhouse and culinary team.

Although his friends would describe him as a giant nerd with great hair, let it be known that he also happens to drive as if he's auditioning for a Fast and Furious movie, so we hope you don't run into him on the road.


As you can tell, we're huge Cam fans. And if you are too after reading a little about him, perhaps you'd like to know that his one piece of advice is – "true happiness is found within".