Andrew - Legion Brewing Brewer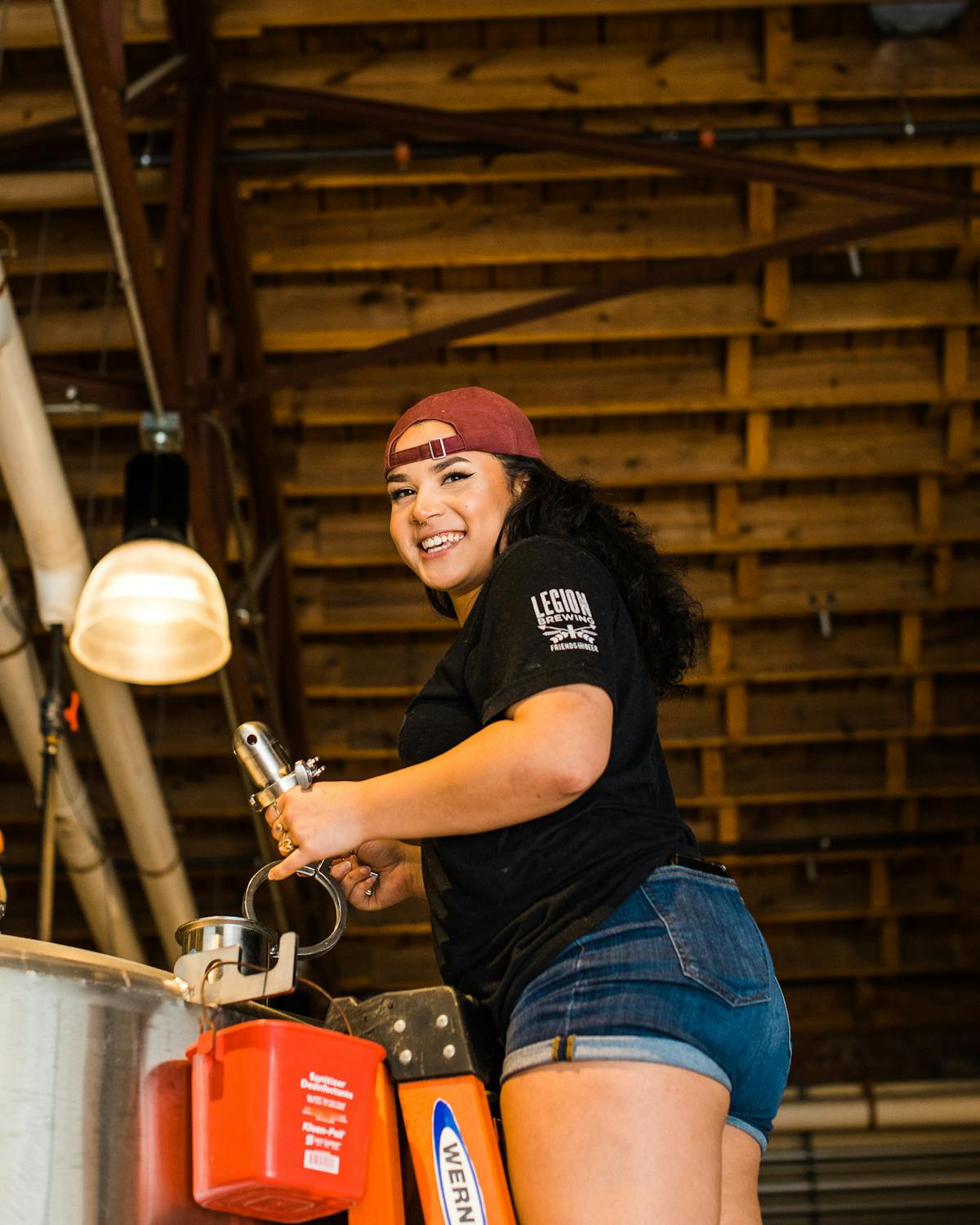 Meet our trailblazer and brewer, Andrew – also known as Bird by her brewmates.


This August, she'll be coming up on her four-year anniversary. She first started her journey with us at our SouthPark location, helping open the restaurant and then eventually making her way to the Plaza brewhouse 2 years later.
While her favorite flagship beer is Carolina Sparkle Party, the most unique beer that she's been a part of brewing would be Fresh Hopped Gravity Hammer, as they added about 1,100 lbs. of fresh hops. Just imagine the brewhouse floor was flooded with soggy fresh hops.
The most unique part about her job, besides making beer and learning new things, is working closely with 14 teammates that are essentially older brothers she never asked for but loves. They give her tough love, but she knows it comes from a good place. She also mentions that her teammates bring a different perspective to the company; and when they all get together, it's great times, great beers, and lots of laughs.
In her free time, she loves being home, hanging out with her chunky cat, Edgar. She also loves being creative in her free time, like painting on canvases with different mediums or doing funky things with makeup. She's all things art and although she loves her job, she daydreams about living in Spain, or Italy because of the abundance of art history in those areas. But as a recent Visual Arts and Art History grad, she's enjoying her apartment here in CLT which is decorated with all her artwork and acts like her personal art gallery.
Now that you've gotten to know Andrew, we'll leave you with her one piece of advice. "It's okay to be scared, but don't let your fears control you. At the end of the day, everyone is afraid or anxious about one thing or another; but it's your choice whether you let it consume you."