Main content starts here, tab to start navigating
Find your favorite Legion beer at your local retailer, including but not limited to: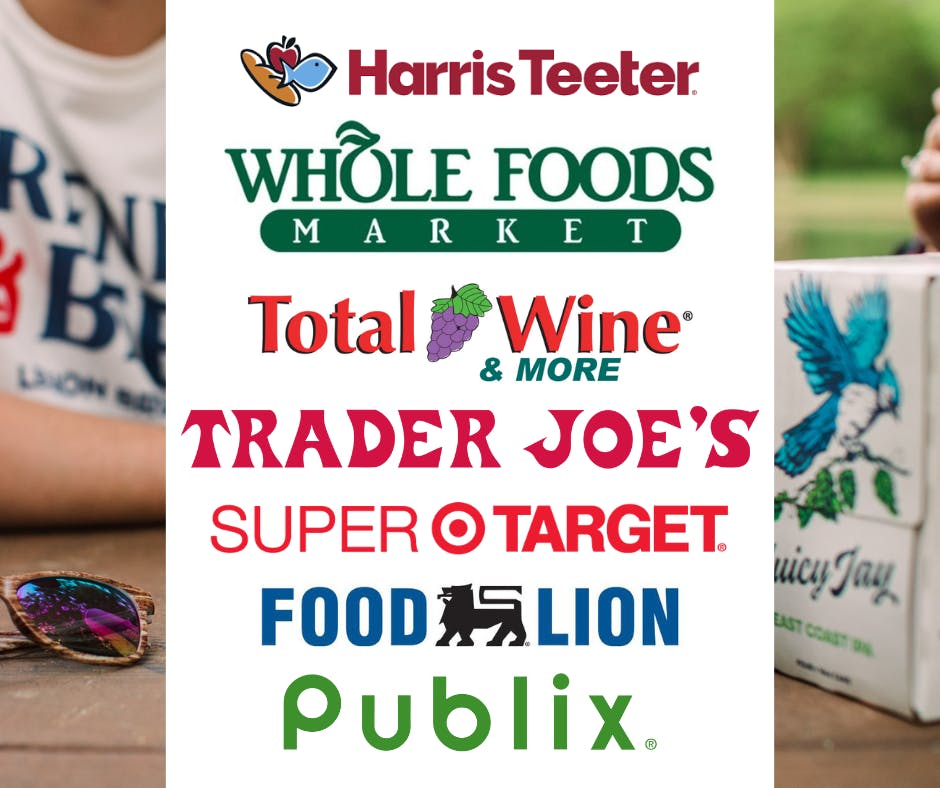 See how it's made
Go behind the scenes at our production facility located in west Charlotte, NC.
Juicy Jay East Coast IPA
6.3% ABV | 68 IBU | 5 SRM
Our interpretation of an "East Coast IPA" focuses on hop flavor and aroma rather than bitterness. The yeast used helps accentuate this said flavor and aroma, while leaving the beer hazy and full of citrus and tropical tones. It's certainly not a West Coast IPA, but not quite a New England IPA either.
Juicy Jay is consistently one of the highest-selling beers in local grocery stores. It's earned a BOB Award for Best IPA and has championed three Craft Beer Brackets hosted by local publications.
You can enjoy Juicy Jay year-round in a variety of flavors, including Pineapple Juicy Jay, Mango Juicy Jay, and Grapefruit Double Juicy Jay.
Supernova Fruited Sour Ale
4.7% ABV | 8 IBU
Supernova is a Berliner Weisse style beer that has an explosion of flavor. Legion rotates the fruits used in the brews, but our two most popular flavor combos are 'Cherry Lemon' and 'Passionfruit Orange Guava' (feel free to call it "pog" if you're in the taproom). With a lower ABV and easy-drinking character, Supernova is a great pick for any situation.
Lunar Daze Belgian Wheat
5.2% ABV | 14 IBU
Born for southern summer nights, Lunar Daze balances enticing notes of clove with vibrant spice and citrus. Local wheat paired with traditional Belgian tastes create the perfect taste for summer.
Penguin Pils American Pilsner
4.8% ABV | 15 IBU
Our flagship American pilsner style lager features US-grown Saaz hops lending a mild, floral aroma.